1. We read Oprah.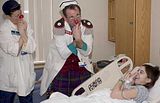 2. We encourage nose-picking exercise.
3. We wear gowns in sensitive care environment.
4. We partnering in two to "bounce" and to avoid occupational burnout.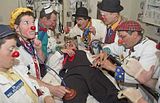 5. We use "empty pocket" clowning - small props or less and relies a lot on improvisation.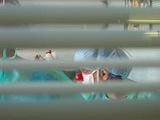 6. We clown in transplant unit with face masks and scrubs and of course our red nose!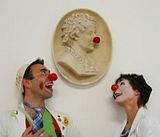 7. We see things differently.